What is the most important part to any custom action figure manufacturing project? In our opinion, it is the successful prototyping. LongPack Toys & Games manufactures action figures, vinyl miniatures, designer toys and other injection moulding toys based on customer's concept. In this article we will look into the process of creating a prototype of your custom figure toy or miniature, so that you have a better understanding of what is going on with your custom figure at each and every stage of your project.
1. Document Requirements
To create a prototype of our custom action figure we need 3D files in STL format.
Note: If you don't have 3D files, and your figure toy project is only at the stage of the character sketch, you can get in touch with us to get your illustrations transferred into 3D files by a professional 3D artist.
2. Materials:
The standard materials used in figure toy manufacturing are mostly the softer PVC and the harder ABS / HIPS plastics.
PVC (vinyl) is strong and durable, but most importantly, it is easy to mould. Due to these qualities PVC figures meet the surface detail requirements of most toys on the market. The hardness of PVC for miniatures is 100-115HA, for vinyl figures it can be lower, the feel and texture are very nice. PVC figures can pass the safety inspection if required.
ABS material has better rigidity and is generally used for protruding and long parts, such as weapons and bases.
3. Prototyping step-by-step:
File corrections >>> Pre-moulding prototype >>> Disassembly
File corrections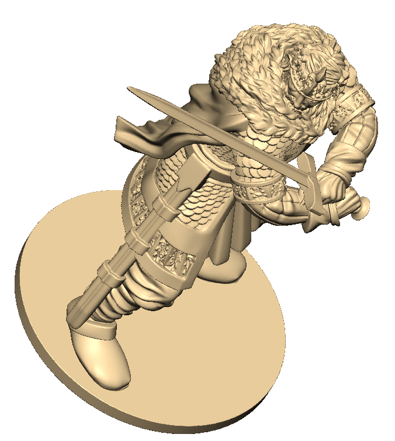 Before we move on to making a prototype, the 3D files from the artist need to be amended by the moulding engineers for the purpose of manufacturing. Main purposes of file corrections are: manufacturability and reducing the production cost where applicable.
3D file correction methods include :
1) Fill the small gaps;
2) Deepen/sharpen the details to improve texture;
3) Increase thickness of details to prevent breaking;
4) Adjust the figure's posture (if necessary);
5) Reduce thickness to prevent deformation due to shrinking.
⑥ Local patching (for example: cloak and body, etc.)
Pre-moulding prototype
After the 3D files are confirmed, a first prototype of the custom figure is printed on a 3D printer. The 3D samples are divided into white wax samples and red wax samples. The white wax samples will lose details and are relatively rough, and the price is relatively cheap. It is used for disassembly and reference.
The red wax sample is very fine, but the price is more expensive. It is used for replicating and making moulds. The size is 4% larger than the original product.
Disassembly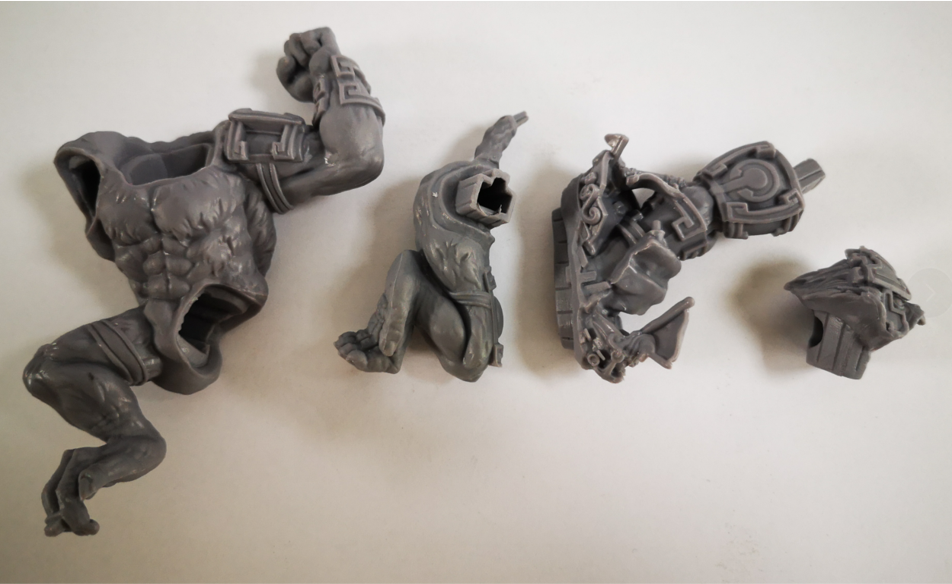 According to the product structure and the customer's requirements for the appearance of the model, some parts of the model that cannot be moulded as a whole (head/hands/feet/cloak/weapon and base, etc.) are disassembled.
Now your prototype is ready for moulding! If you have an action figure / vinyl toy project that you would like to prototype, you can get in touch to receive a free quote from us.